| | |
| --- | --- |
| | |
| | |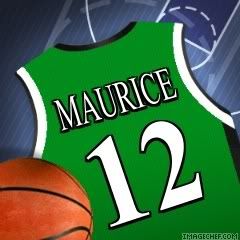 And ye now therefore have sorrow: but I will see you again, and your heart shall rejoice, and your joy no man taketh from you. John 16:22




This memorial website was created in Honor of our precious and beloved son and brother, Maurice Lamont Long. Maurice was born in Fulda, Germany, to the parents of James and Andrea Long on 13 September 1993. Maurice received his Baptism in May, 1999 and his First Holy Communion in May 2001, in Kitzingen, Germany. Maurice attended the Catholic Community Parish in Heidelberg, Germany and the Catholic Soldiers Chapel at Fort Campbell, Kentucky.

As a family were devastated and hurt beyond words. We will never be able to express the daily pain of not having our precious 12 year old son Maurice with us on earth. Maurice is well known for his manners and his caring attitude. Such a kind hearted and caring son who loved helping others. Always treated other kids with respect and loved being outside. He is our sunshine always kept our home so full of joy. A son that made us proud and him and his brother had so many dreams for their future. He is a better son than I could have ever been and losing him has shattered all our hopes, dreams and future with the most kind hearted child a father and mother could ever ask for. Always said yes, sir and no ma'am. He was so well behaved and loved by many. A very energetic son who loved the outdoors. Very smart young man with a deep mind for his age as one can tell from his writings. Very much into sports loved playing basketball and football sport with his dad and brother. Loved to swim, play tennis and a good swimmer. The pain is for what a wonderful husband, father, and friend the world loss. Our son enjoyed helping others and he could not stand to see others hurting.

Very athletic and learned to swim at a very young age on his own. His many friends were attracted to him for his ability to get along with everyone and his willingness to treat his friends with respect. His passion was spending time with his family, swimming and basketball. He is well known for wearing basketball jerseys and his favorite jersey was the Sixers #3. Maurice entered into Eternal Life on October 19, 2005 at the age of 12. His death has been shocking and devastating too family, friends and everyone who knew him. Maurice death has left huge void in so many hearts and has destroyed all the dreams our precious son had. We will remember him forever. Our family is heart broken and lonely with out the child who could light up a room with his smile. Maurice favorite saying. If I have to move out of your house Mommy and Daddy when I get big, I will buy a house right next door. Maurice made us so proud to be called his parents. He's loved and missed by many and is the life of any conversation. For 12 years, 1 month and 6 days we were at awe of his spirit, caring attitude, energy, and oh that beautiful smile. Our lives will never be whole until we are reunited with our precious son.

Treated everyone with respect and would go out of his way to help others. A child who once placed $10.00 of his own money into a collection plate for a children's hospital. Maurice attended Kindergarten, 1st, 2nd, and 3rd grade at the Kitzingen Elementary School in Germany. He completed the 4th and 5th grades at Jackson Elementary School at Fort Campbell, Kentucky. He completed the 6th grade at Mahaffey Middle School Fort Campbell. Maurice was a 7th grade student at the Heidelberg Middle School in Heidelberg, Germany. Maurice is a fun loving, smiling and joyful kid who everyone loved to be around. He is well known for his manners and respect for everyone. Maurice talked to God and we just had a bible discussion the Monday before he died with him and his older brother. He is a very sensitive and caring young man who adored his, mommy, brother and little sister.

Maurice spent his last day on earth with his family having fun. The night before going to bed he asked his mom to fix him some pancakes for breakfast the next morning before school. I checked him out of school the day he died at 10:00 for his dental appointment and then we went home. This is the same day the school was taking school pictures, so they moved Maurice to the front of the line to take his pictures. The dentist also took pictures of Maurice the same day for his braces that he would be getting in January. His mommy was surprised to see him. I told her we were all going to lunch together at the food show they were having on base on 19 Oct. So we all went to the food show and ate food from different booths.

Maurice enjoyed it and he really like the basketball booth and other games that had. I went back to work and Maurice's mommy asked him if he wanted to stay home or go back to school. He said he wanted to go back because he liked his class that afternoon. That day around 3:10 when Maurice came home from school he liked the food show so much he asked his mom can he go back and she took him back. They arrived home around 5:00 and Maurice began doing his homework. The guy at the basketball booth told Maurice he would give him a basketball the next day.

I walk into the kitchen and looked at Maurice doing his homework. He told his mom he did not need any help. I looked at him as he sat there doing his homework on his own without being told to do it. After he finished he went outside to the parade with a friend of his and they stop by his friend's house who had two scooters and they were on the scooters at the parade.

On 19 October 2005, during a High School Homecoming Parade. Candy was being thrown out right in front of cars and there was no adult supervision at this parade not even police controlling a crowd of over 200 kids. All this happened on a military base that prides itself on safety being a number one priority. This parade was poorly planned and supervised from the very moment it took off. This was preventable and it was allowed to take place anyway.

Our oldest son rushed through the door and said daddy Maurice has been in an accident. I jump up in ran out the door and asked is it bad, he said yes. Our son waited 20 minutes before medical help or the police to arrive. I stood by our son's side and watched as blood was coming from his head. His mother, brother and little sister were also looking at Maurice on the street. I was to Maurice's right side asking God to help us, please God let Maurice be okay, please God. The Monday before he died we had just had a bible lesson from at our home and his pencil was in the bible where he last read.

Our family and the kids were all waiting as they placed Maurice in the ambulance and we waited outside. I went on the other side of the ambulance to get a better look inside. They came out of the ambulance and said; "sir our you the father" and I said yes, they said I'm sorry and all I heard was a loud oh no from the kids. My wife broke down and I tried to hold her but I could not. The kids were screaming and crying for many of them adored Maurice. Kids in the Middle School and High School were upset and crying. My wife asked if she could go into the ambulance and they told her no, I said yes we are and we went inside. And there was Maurice face looking so cold, a friend took our daughter and me my wife and son just cried.
The next day Thursday morning the wife is in shock and our kids are just staring. That morning I had to go our sons school and see if he was in his class. I arrived and noticed his friends in school crying and counselors every where. I asked is Maurice in class and she said wait a minute she will go and check. She came back and said no Mr. Long Maurice is not in class.
The Germans took control of the case and scheduled an autopsy for Friday. But we asked if we could see our son one more time and they said yes early Friday. Once again we entered a room and there lay our son, oh God his face looked like a baby and we just cried. The Army was making arrangements to fly our son's body back to America and this is when I told them were going to fly with our son. On Sunday headed to the airport in Frankfurt Germany to fly on an 11:00 clock flight to Kentucky.

Once at the airport my wife could not find her card, she had it the day prior but she could not find it now. She was shaken and the security asked her why is she shaken. I said because we just loss our 12 year old son. They told us my wife would not be able to fly unless she got a letter from the American Consultant. I said today is Sunday it's not open. I said we all will fly together with Maurice so please take the coffin off the plane. They said we can't it's loaded already. I said what do you mean you can't. Then a supervisor came and said we are taking your son's coffin off the plane now and he will remain at the airport so that you all can take the same flight tomorrow. The Army made arrangements for some one to meet us at the American Consultant and issue my wife a letter saying she did have a card and that she could fly. We arrived in Atlanta on 31 October.

As we waited to fly to Kentucky we watched as our sons casket was loaded onto the plane. This forever changed our lives and I made a mistake doing this. It broke our hearts to see the casket with our son's name on it loaded onto the plane. The wife and kids will never heal from this. People watched as we just stared at the casket and cried. So how the flight attendants knew what we were going through and they felt so sorry for us.

Once we arrived in Nashville, TN, we were met by my sister and nephew. They asked us did we want to go and see the body loaded into the hearse. I said yes, again not knowing what this would do to the family. My family and my wife came in the room first and there was a box with our sons name on it. Everyone broke down crying and they lost it. My sister was crying out of control calling Maurice's name. They then said it will be best to get them out of here. Maurice was buried on 5 November 2005 and we have not been able to cope with this loss. We have two pictures of our son one is from the dentist taken 7 hours before his death and the one from the school taken 6 hours before. Our family does not blame God, because God did not take Maurice's life. Human nature caused it. For when a child dies God is saddened by it also.





Written By Maurice on 5 Sept 2005, School assignment.

1. I am a good basketball player and a person who likes to dribble
2. I wonder what life after death will be like
3. I hear my uncle from his grave when am at my cousins house
4. I see Allen Iverson talking to me on the basketball court
5. I want to be rich when I grow up so that I can help the poor move on up
6. I want to pretend to be the best person in the world
7. I feel the top of the statue of liberty
8. I touch Shaquille O'neals hands as he signs me on his team
9. I worry if my dad will come home safe from Iraq
10. I understand that Mr. Smith gives us homework everyday
11. I saw myself becoming MVP player of the year
12. I dream of getting a college scholarship to the university of tennessee
13. I try to become better and better at basketball
14. I hope there is some peace in this world
15. I am a good basketball player who likes to dribble

The Maurice Long Memorial Inc is a Non-Profit 501-(c)(3) tax excempt organization. To recive a receipt for your dontaion please email: @james.long@us.army.mil

Maurice Long Memorial Inc acknowledges with sincere appreciation all individuals for their donations. Such generosity helps us continue to children doing the holidays, high school seniors and other familes who have loss a child.
The funds will be used soley to for the Maurice Long Hope for the Holidays Project. Which reaches out to kids every Christmas to purchase them a winter coat and Christmas presents. Currently schedule to fund 30 kids on 21 December 2007 in Maurice Hometown Hopkinsville, Kentucky. As more funs become available we will reach out to the many more kids who are in need during the hoilidays. We are gratful for all gifts.


Check or Money Order Payable To: Maurice Long Memorial Inc No matter how large or small, MLM Inc greatly appreciates your donation and we assure you that it will be used to help underprivileged children. From the bottom of our hearts, Thanks to each of you.

Mail to:
Branch Banking & Trust
230 Frederica Street
Owensboro, Ky 42301
OR

James Long
420 McAllister Circle
Hopkinsvile, KY 42240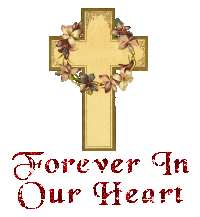 Contact the Long Family: james.long@us.army.mil

You are missed and Loved more than we could ever explain. Daddy, Mommy, Andrew and Anna.






Favorite Sport: basketball
Favorite Color: Blue
Favorite Food: Chicken over Rice
Favorite Snack: Microwave Popcorn, Sunflower Seeds
Favorite Candy: Skittlles
Favorite Drink: Sunkist and Mountain Dew
Favorite TV Show: That's so Raven
Favorite Song: 1,2 Step and My Goodies
Favortie Holiday: Christmas
Loved to: Rapp and dribble a basketball
Dreamed of: Playing basketball in College
Learned to: Swim very good on his own

Favorite Saying to Dad: What's Up Pop's!
Favorite Saying to Mom: Mom this is 2005!
Favorite saying to Brother: Yea right James!
Favorite saying to little sister: Give me a piece of gum and I will take you to the park

Maurice School Project 10 September 2005 About Him and His Family

Maurice
I am 12 years old and in the 7th grade. My Hobbies are Basketball, Football and hanging out with my friends. Since we are back in Germany I like to see the Castles. I am very much into clothes and shoes now and like to wear Jerseys allot. Sometimes my brother try to tell me how to match clothes together. He thinks he knows what he is talking about. I don't like when Teacher's gives us to much homework. Also I don't like the time my Parents tell me to come in on school nights. For me it is to early. When I grow up I want to be Basketball player. I like to eat Popcorn and candy. My Mom tells me too much candy is not good for me. Sometimes I like to help my Mom when she cooks. Maybe I got that from my dad .He likes to cook too. My favorite subject hi school is P.E. I enjoy going to my Cousins house and eat barbeque. My responsibility is to keep my room clean and see if the trash needs to be taken outside.
Super!

By Maurice: My Dad

My dad is the man of the house let him tell it and he always getting on my brother and me and letting my little sister get away with murder.;' His hobbies are cooking and playing basketball and football. My dad can cook very good and likes to Barbeque with family and friends. My dad is always talking about education to my brother and me and about how important it is in life. My dad is close to his family members and I know he misses his mother, father and brother very much. My dad cooks allot and plays sports with me outside. My dad likes helping others and he's always telling us how important it is to care and help other people who need it. My dad is very into watching the news everyday and he's always talking about politics and how mess up our leaders are. My dad is always calling his family members to check up on them and see if they need help or to just talk to them. I know my dad wants me to attend college because he always tells me how important it is for me to do well in school. He believes that teachers should make more than basketball players and the government spend to much money on the military. My dad wants us to stay into church and do not do drugs and smoke cigarettes when we get older, he's always telling me what they will do for me. My dad gives some of his money away to help his family and always buys us what we want, well sometimes he does. My dad thinks people spend too much money on cars and clothes.
I'm all for that, Let him read this!

By Maurice: My Mom

My mother is the woman of the house .Her hobbies are playing tennis; cleaning .She loves to decorate the house for the holidays and inviting family members over to our house. Her favorite and fund tradition is decorating the house for Easter and Christmas and letting my sister help her. She likes watching Lifetime TV and reading to my sister. My mother likes to shop at the German markets and visit the castles in Germany. She's always telling us how important school is and how far we will go in life with a good education. She always gets exited when the Christmas Markets open every year. She is telling me I spend too much money on candy. Also my Mother is always worried that something will happen to us .She is scared when I go on a Roller coaster. I really had to talk to her to let me get on it. I think this is how Mothers are. My Mother keeps the house clean. She was born and grew up in Germany. She don't like big Cities maybe because she grew up on a Farm. Sometimes she tells us how she had to work on the Fields when she was little. She likes to collect roosters. Every night before she goes to bed she always checks on us.
Sweet!

By Maurice: My Brother

My brother's name is James; he is the oldest of three kids. He is 16 years old and is in the 10th grade. He attends Heidelberg High School. Last summer he worked summer hire at the high school youth center. My brother's hobbies are playing basketball and football, hanging out with friends, and going to the movies. He likes to watch Fresh prince of Bel Air and Dave Chappelle. My brother's favorite sport to watch is football; his favorite team is the Philadelphia Eagles, he was kind of mad when they lost in the Super Bowl, but there sure to win it this year. My brother also likes to watch and play basketball, he's not the best basketball player, but is pretty good. His favorite basketball team is the Miami Heat. He doesn't really like to watch baseball, but his favorite team is the Boston Red Sox. Sometimes when my Parents have to go somewhere he has to watch my sister and me. He is doing a good Job by watching my sister. I look up to my brother and used to do what he does. He is what a big brother supposes to do. If somebody messes with me he is talking to that person .His responsibility is keeping his room clean and help around the house and clean up after himself.
How nice!

By Maurice: My Sister

My sister is a four-year-old girl named Anna. She is named after my Grandmother [my dads Mom]. Her favorite hobby is playing with her Barbie's or playing cooking for my dad. She likes to play in the Park and do the monkey bars. Her favorite TV program is Dora the Explore. When the weather allows it then she goes outside to ride her electric Jeep or rides her bike. She likes wearing my mom's shoes and likes to pick out her clothes and play dress up. My Sister wants people to clean her room and her favorite food is Ramen noodles. My Mom says that when she goes to the store with my Sister she always want her to by some toys. She even picks clothes or shoes and says, "Oh this looks cute". For her age she is really smart. She misses her friend Emily [who lives in the States] and talks about her allot. My Sister likes to read. Sometimes she takes a book and read to her Dolls. When my brother and I do something we should not be doing she tells Mom or Dad. My Sister is one of a kind. She is very precious and sweet.

Family Values

My family values are many things because my family likes to do certain things, like travel. We like to travel because this is what we like to do. My family loves to try out new things. Another thing is music they like listening to music. Because when I'm in a bad mood all I do is put on some music and it calms me down.

Another family value is Education
Because they want my brother, sister and me to have a good life and have a good job opportunities. My parents already have a college education they want us to attend. So when we finish college we will be able to land better paying jobs.

And one more family value is religion

My family most important value is religion. We attend church every Sunday and pray for others. We also help those who are in need and less fortunate than us by donating money, clothes, books etc.

Another family value is sports.

So I can learn the value of teamwork and sportsmanship. My entire family likes to go swimming and play tennis. My favorite sport is basketball and football. Playing sports allow me to learn good sportsmanship with my friends.


Funeral Mass 5 November 2005
Soldiers Chapel Fort Campbell, Kentucky

Opening Hymn ............................"On Eagles Wings" (Ml #441 )

Opening Rites ............................ CH (MAJ) David Kirk

Readings ............... Romans 14:7-9
Tiara Long
Psalm 23
I Thessalonians 4:13-14,18............... Earl Long, Jr.

Mark 10:13-16 CH(MAJ) David Kirk

Homily. ...............................CH(MAJ) David Kirk

Our Father...................................... All
Sign of Peace........................................ All

Communion Song ......................... Be Not Afraid (MI #434)

Personal Remarks ........................ Brandon Walker, Friend

James A. Long Father

(Song for our Son Maurice) ........... ."No Charge"

Eulogy ........................................... Rev. Brian Hoggs

Closing Hymn ........................ "Amazing Grace" (MI #444)
Floral Bearers Pall Bearers
Tiara Long Kevin Walker
Tracey Leavell Travis Williams
Stacey Long Jo McCoy
Mary Jane Offor Martinez Davis
Michael Williams
Interment
Kentucky Veterans Cemetery West
Hopkinsville, Kentucky